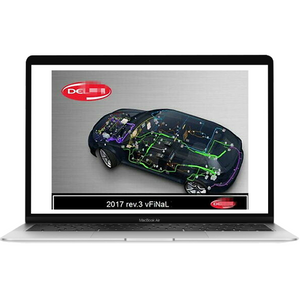 Delphi diagnostic software for DS150E
of reading
Delphi Diagnostic Software for DS150E
Version 2017 R3
The latest 2017 R3 software, keeps your Autocom DS150E tool running. With a total of 47 different car brands and 37 different truck brands it is the best auto diagnostic software on the market.
FLIGHT RECORDER: With the flight recorder function, you can record parameters in real time while driving a vehicle
VOLTAGE MONITORING: When the CDP + is connected to the vehicle, the unit checks the vehicle's battery voltage and automatically adjusts to the vehicle's voltage level, either 12 or 24 volts
VIN NUMBER
In the car software, a smart function allows you to read the chassis number of the vehicle you want to diagnose. Thus, the model and year are automatically selected. In addition, the engine code of the vehicles, which is generally available on the market, is also selected automatically.
>>
Download AUTOCOM Software 2017.R3
<<
>>
AUTOCOM Software 2020.23 Download
<<
>>
Download Wurth WoW Software 5.00.12 for DS150E
<<
---